The art of sharing timeless wisdom through aphorisms
Frameworks on resilience, grit and navigating difficult times
Mental models on success, leadership and happiness
Unlock the complete Network Capital experience
Dr. Shashi Tharoor
Shashi Tharoor is a member of the Indian Parliament from the Thiruvananthapuram constituency in Kerala. He previously served as the United Nations Under-Secretary General for Communications and Public Information and as the Indian Minister of State for External Affairs.
He is also a prolific author, columnist, journalist and a human rights advocate.
He has served on the Board of Overseers of the Fletcher School of Law and Diplomacy at Tufts University. He is also an adviser to the International Committee of the Red Cross in Geneva and a Fellow of the New York Institute of the Humanities at New York University. He has also served as a trustee of the Aspen Institute, and the Advisory of the Indo-American Arts Council, the American India Foundation, the World Policy Journal, the Virtue Foundation and the human rights organization Breakthrough He is also a Patron of the Dubai Modern High School and the managing trustee of the Chandran Tharoor Foundation which he founded with his family and friends in the name of his late father, Chandran Tharoor.
Tharoor has written numerous books in English. Most of his literary creations are centred on Indian themes and they are markedly "Indo-nostalgic." Perhaps his most famous work is The Great Indian Novel, published in 1989, in which he uses the narrative and theme of the famous Indian epic Mahabharata to weave a satirical story of Indian life in a non-linear mode with the characters drawn from the Indian Independence Movement. His novel Show Business (1992) was made into the film 'Bollywood'(1994). The late Ismail Merchant had announced his wish to make a film of Tharoor's novel Riot shortly before Merchant's death in 2005.
Tharoor has been a highly-regarded columnist in each of India's three best-known English-language newspapers, most recently for The Hindu newspaper (2001–2008) and in a weekly column, "Shashi on Sunday," in the Times of India (January 2007 – December 2008). Following his resignation as Minister of State for External Affairs, he began a fortnightly column on foreign policy issues in the "Deccan Chronicle". Previously he was a columnist for the Gentleman magazine and the Indian Express newspaper, as well as a frequent contributor to Newsweek International and the International Herald Tribune. His Op-Eds and book reviews have appeared in the Washington Post, the New York Times and the Los Angeles Times, amongst other papers.
Tharoor began writing at the age of 6 and his first published story appeared in the "Bharat Jyoti", the Sunday edition of the "Free press Journal", in Mumbai at age 10. His World War II adventure novel Operation Bellows, inspired by the Biggles books, was serialized in the Junior Statesman starting a week before his 11th birthday. Each of his books has been a best-seller in India. The Great Indian Novel is currently in its 28th edition in India and his newest volume. The Elephant, the Tiger and the Cellphone has undergone seven hardback re-printings there.
Tharoor has lectured widely on India, and is often quoted for his observations, including, "India is not, as people keep calling it, an underdeveloped country, but rather, in the context of its history and cultural heritage, a highly developed one in an advanced state of decay.". He has also coined a memorable comparison of India's "thali" to the American "melting pot": "If America is a melting pot, then to me India is a thali--a selection of sumptuous dishes in different bowls. Each tastes different, and does not necessarily mix with the next, but they belong together on the same plate, and they complement each other in making the meal a satisfying repast."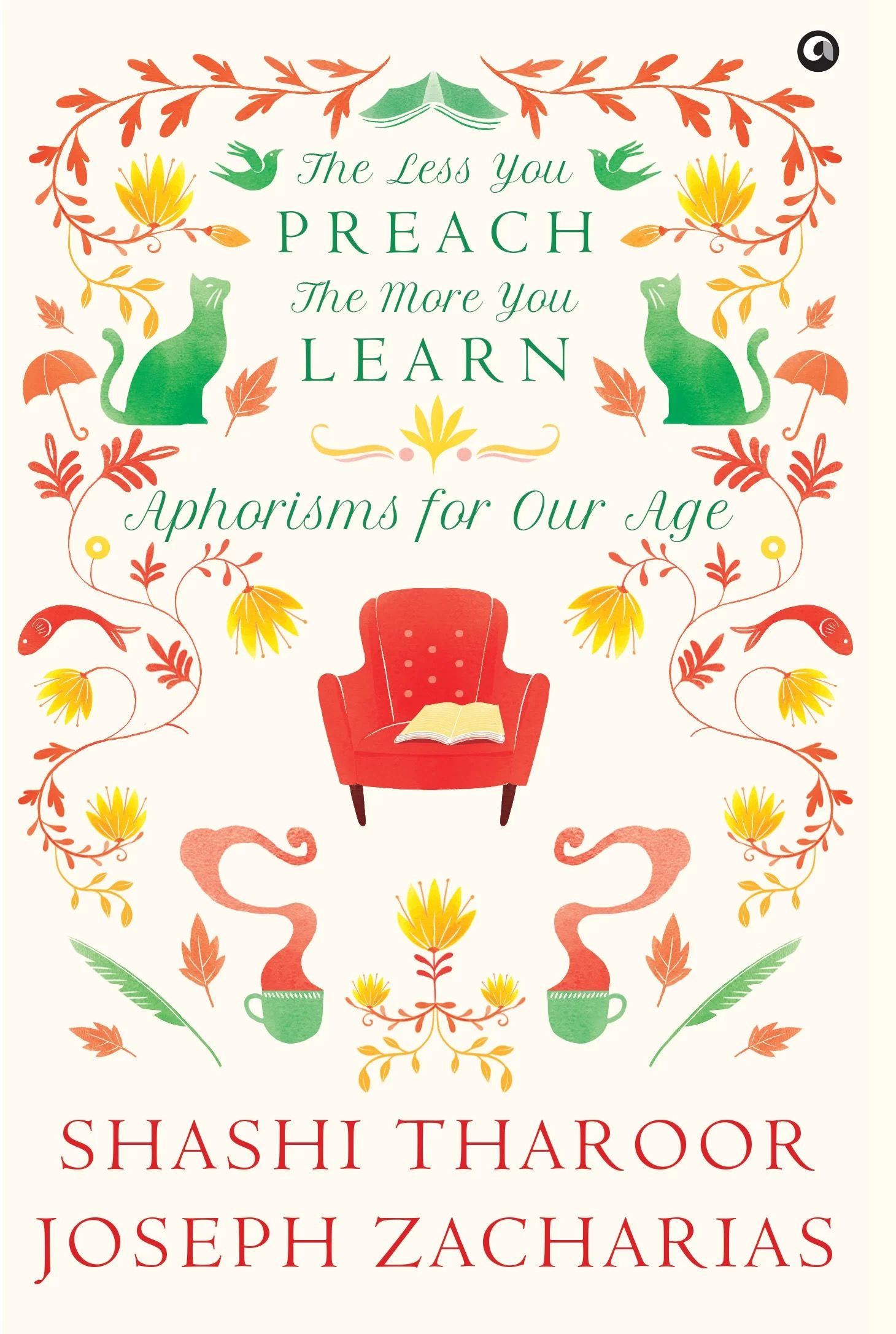 Created with