Mentorship for Students
1:1 mentorship for high performing school students
$1200/month | 1 hour/week
Most schools around the world are designed like factories. They follow the assembly line model and train students for taking tests, following rules without questioning and competing for meaningless goals.
At the Network Capital School, our mission is to help all students between the ages of 8 to 18 build their category of one. We do this through -
Persuavive Writing

Public Speaking

Career guidance and critical thinking
Education in the 21st century needs to be so much more than test preparation and exam hacking. By spending an hour every weekend, your child will learn to think, rethink, learn and unlearn under the supervision of distinguished faculty member.
Why should you join the mentorship program?
The world of work and education is going through a long period of ambiguity. There is a parallel process of new opportunities being created and existing jobs disappearing. To navigate this, a focus on foundational skills is important. With the 1:1 mentorship program we will ensure each student is able to -
Get their ideas published in leading platforms and publications

Showcase their thoughts through public speaking opportunities

Get the required mentorship and support to make it to their dream course and college.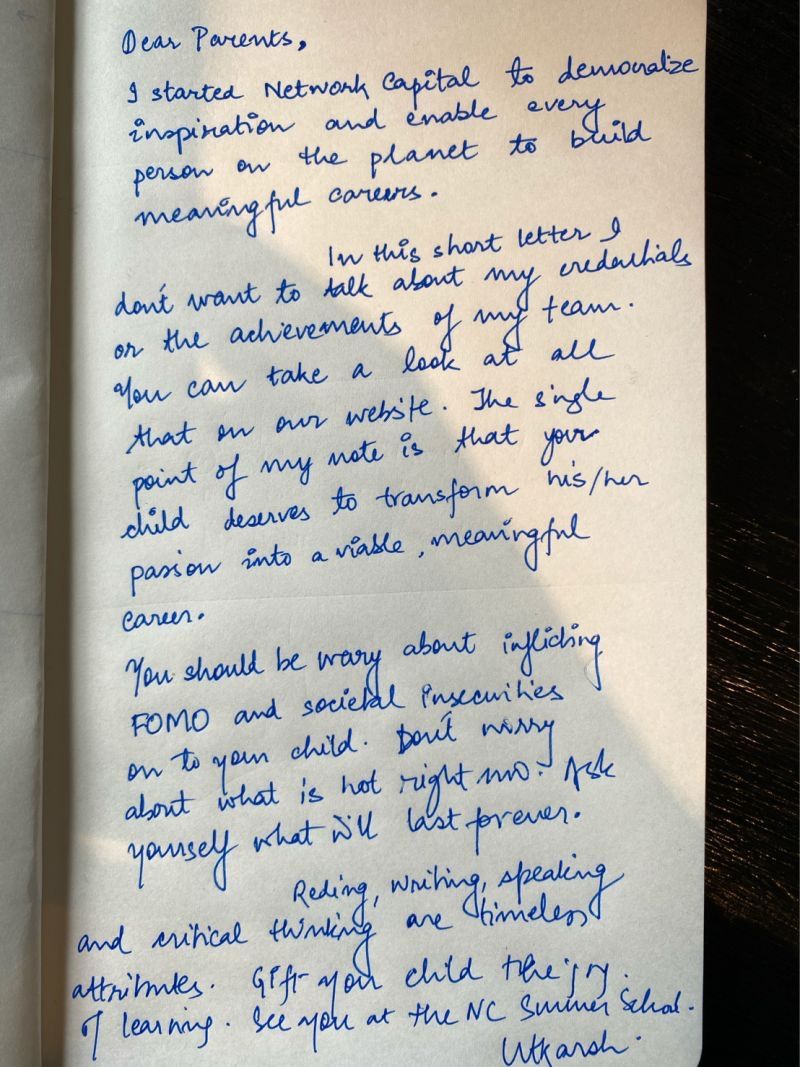 Created with