Interpreting Ambedkar for India today and in 2050
Understanding Ambedkar on gender, caste and his relationship with Gandhi
The intellectual history and multitudes of Ambedkar's work and writings
Unlock the complete Network Capital experience
Babasaheb Bhimrao Ramji Ambedkar, MA, MSc, PhD, DSc, DLitt, Bar-at-Law, is today among the most revered of Indians, his statues across the country second only in number to those of Mahatma Gandhi. In this new biography, Tharoor tells Ambedkar's story with great lucidity, insight, and admiration. He traces the arc of the great man's life from his birth into a family of Mahars in the Bombay Presidency on 14 April 1891 to his death in Delhi on 6 December 1956. He describes the many humiliations and hurdles Ambedkar had to overcome in a society that stigmatized the community he was born into, and the single-minded determination with which he overcame every obstacle he encountered. We are given insights into the various battles Ambedkar fought to make untouchability illegal, his disputes with the other political and intellectual giants of his era, including Gandhi and Nehru, and his determination to invest India with a visionary Constitution that enshrined within it the inalienable rights of the individual and modern conceptions of social justice. 'In so doing,' writes Tharoor, 'he transformed the lives of millions yet unborn, heaving an ancient civilization into the modern era through the force of his intellect and the power of his pen.'
Deeply researched, searching, and insightful, Ambedkar: A Life offers readers a fresh and profound understanding of one of the greatest Indians who ever lived.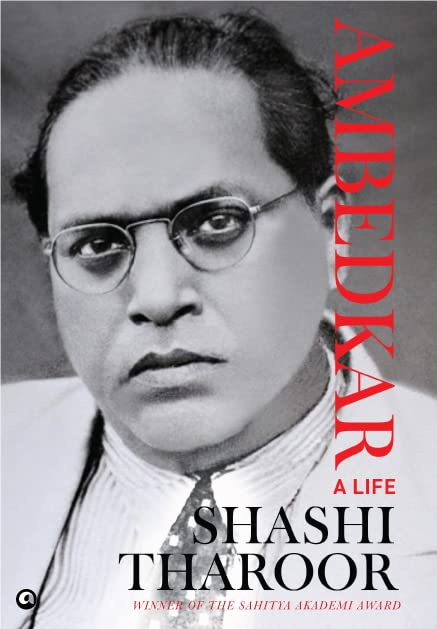 This is not all!

Get career content from global leaders like
Indra Nooyi

,

Nobel Laureate Robert Shiller

,

Dr. Shashi Tharoor

& more every week.
Created with