Testimonial
Curriculum
About Prateek Jain
Become a leader during an exhilarating phase - the Hypergrowth phase. This course is action packed with speakers, tools and frameworks from the world's fastest growing enterprise product companies that you can immediately put into action.
4 weeks dedicated to levelling up your Product Leadership skills, taught by leaders at the fastest growing enterprise software companies in the world.


How to think deeply, yet how not to overthink it - how to execute at Hyperspeed.
1
Product Managers looking to accelerate growth, get to Hypergrowth
Something is working, and now you want to press the pedal on the gas, on your products and your career
2
Transitioning Product Managers from Consumer to Enterprise
You're transitioning from building consumer products to an enterprise customer type, and it seems like an alien world.
3
Seasoned Product Managers, looking to build platforms
You've built, and shipped features before. But now, it's time to develop a product offering
What product experts have to say
PJ is the guy to learn from about how powerful platforms come together. Every PM will learn to how kick ass as a B2B PM after this course."
NEHA BANSAL
Senior Product Manager, Google Ads
PJ boils down years of experience building products that generate billions of dollars into powerful nuggets that you won't forget. He's going to help you get to Hyperspeed.
Senior Product Leader, AWS
How to think about Growth vs Hypergrowth, and Consumer vs Enterprise Products
Doubling down on metrics - with an AWS Case study
Creating an Enterprise product strategy: leveraging market insights and customer behavior
How to decide what to build
Mastering the art of influencing your peers' roadmaps
How features become Platforms, how platforms become infrastructure
Secrets to collaborating with your partners - Engineering, UX research, and Design
Making decisions happen at Hyper speed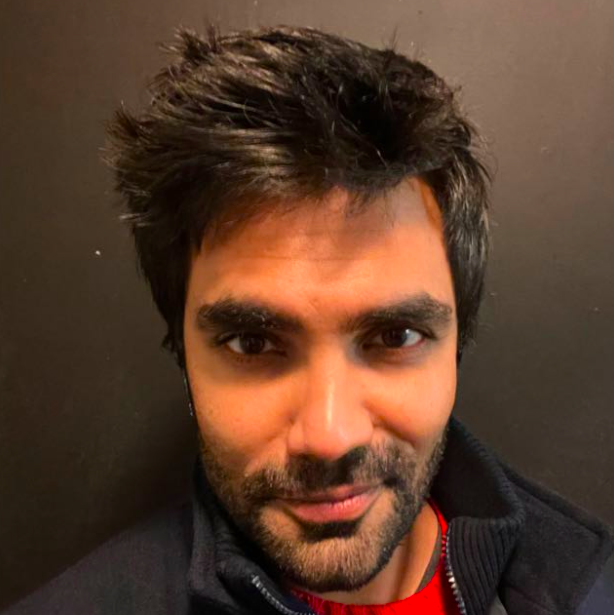 Prateek Jain (PJ)
PJ lives in San Francisco, and leads the international expansion Products at Twilio, a customer engagement platform used by all your favorite companies - Airbnb, Uber, and Amazon. PJ has built free products adopted by hundreds of thousands of businesses, paid products that generated a hundred million dollars in a year, and acquired businesses in the pursuit of accelerating growth.
Years ago, PJ was obsessed with flying things, he moved to America to became an aerospace engineer. He designed and built rocket engines, the world's first parallel hybrid aircraft recognized by NASA, and gulfstream jets that have generated $20Billion in Sales. A new airplane takes a decade to bring to market, which was too slow for PJ, so he began building software products.
A comprehensive curriculum - at hyperspeed
1
August 24 at 8:30am IST | August 23 at 8pm PST

How to think about Growth vs Hypergrowth, and Consumer vs Enterprise Products
- Hypergrowth at different phases and sizes
- How Enterprise' needs are different
2
August 26 at 8:30am IST | August 25 at 8pm PST
Doubling down on metrics
- An AWS Case study on an obscure product
- Thinking about measures of success before deciding what to do
- Instrumentation, tracking, and accountability
3
August 31 at 8:30am IST | August 30 at 8pm PST
Creating an Enterprise product strategy
- An AWS Case study on an obscure product
- Thinking about measures of success before deciding what to do
- Instrumentation, tracking, and accountability
4
September 2 at 8:30am IST | September 1 at 8pm PST
How to decide what to build
- Strategic Roadmaps
- Vs Day-to-Day prioritization,
- Vs Custom Requests
5
September 7 at 8:30am IST | September 6 at 8pm PST
Mastering the art of influencing your peers' roadmaps
- Writing it down
- Engagement timelines
- Winning together by aligning on shared success metrics
6
September 9 at 8:30am IST | September 8 at 8pm PST
How features become Platforms, how platforms become infrastructure
- Testing a feature idea
- How Lego Blocks come together - Primitives
- The art of creating platforms and infrastructure - internal adoption
7
September 14 at 8:30am IST | September 13 at 8pm PST
Secrets to collaborating with your partners - Engineering, Design, UX research, and Data Science
- Inviting stakeholders into the customer conversation
- What UX researchers and designers love
- How to keep your stakeholders collaborating
8
September 16 at 8:30am IST | September 15 at 8pm PST
Making decisions happen at Hyper speed
- The art of RAPID
- Elegant Escalation
- Thinking fast and slow
Unlock the complete Network Capital experience
Created with