How can one communicate effectively in life scenarios such as parenting, hiring or asking for a raise?
How does one become a great storyteller and influence others?
What is the higher purpose of sales?
Unlock the complete Network Capital experience
Amit Agarwal
Amit Agarwal is a Teacher at heart, a Student at mind and a Warrior in action.

Utilizing this Student-Teacher-Warrior mindset, Amit aims to harness and evangelize four life skills: sales, mindfulness, nutritional diet and personal finance. He believes that incremental progress in harnessing these life skills helps us balance material accomplishments and spiritual growth.
Amit's two books, The Ultimate Sales Accelerator and Small Is Big, are steps in this journey of evangelizing the four life skills and balancing spirit and matter.
An IIT-IIM alumnus, Amit has coined the term Salespreneur® and created a new sales strategy: Use Case Selling®. He has professional selling experience in twenty-three countries across bootstrapped and Series A, B, C and D start-ups.
Amit grew up in Jhansi, a historic town in northern India. He currently lives in the suburbs of Bengaluru amidst beautiful farmlands with his wife, Ayesha, and sons, Tanish and Aarav.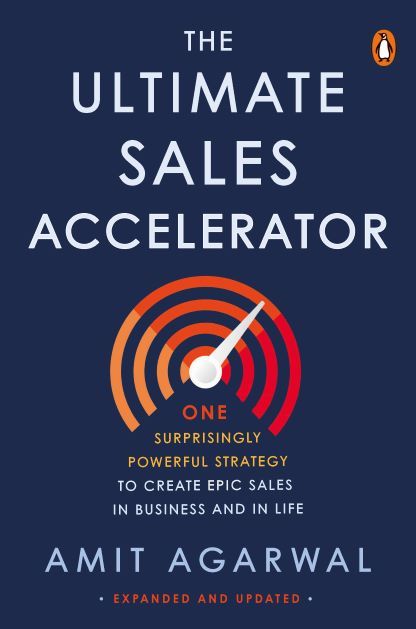 This is not all!

Get career content from global leaders like
Indra Nooyi

,

Nobel Laureate Robert Shiller

,

Dr. Shashi Tharoor

& more every week.
Created with