Impact investing is an emerging and highly competitive space. On Network Capital, we have helped our subscribers, navigate this industry through a combination of our community, career intelligence, and community. This is how we do it -
Community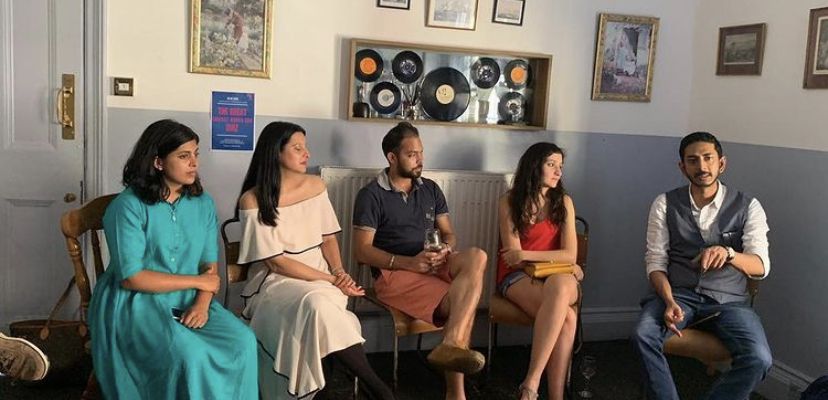 Impact investing has always been a hot topic on Network Capital. Our community has engaged with this via -
1. The
impact investing subgroup
2. Community events on impact investing lead by investors working in this space
3.
Job opportunities
and referrals provided by community members to each other.
4. Exclusive events and conference passes. (In 2020, 100+ NC subscribers got passes worth $100 to attend Impact Investing Week India for free.
Career Intelligence
To build a meaningful and inspiring career as an impact investor, mentorship plays a critical role. It helps in finding the right opportunities, thinking through the next steps, and making careful decisions. As a part of Career Intelligence on Network Capital, everyone gets access to mentoring that enables them to -
1. Craft compelling job applications
2. Mock interviews and simulations
3. Profile assessment
4. Career strategy guidance
The Investing Fellowship
Our cohort-based fellowship is probably the best way to understand and break-into impact investing. Designed to help professional understand the landscape and get insights from investors.
Read more
.
Content
"I don't know what I want to do with my life" Fellowship
"I don't know what I want to do with my life" Fellowship Archive
Community Building Fellowship
Community Building Fellowship Archive
Side-Hustle Fellowship Archive
The Side-Hustle Fellowship
Product Management Fellowship Archive
Fundamentals of Product Management
The Product Management Fellowship
Investing Fellowship Archive
Personal Branding Fellowship Archive
The Personal Branding Fellowship
Public Speaking Fellowship Archive
The Public Speaking Fellowship
Monetise Your Passion Fellowship
The Social Entrepreneurship Fellowship
Leadership Principles: My Life in Full with Indra Nooyi
Building Meaningful Careers as a PM with Director Product Management at Facebook Khushboo Taneja
Career Principles with Nobel Laureate Dr. Robert Shiller
Principles of Community Building with Founder & CEO of Sheroes Sairee Chahal
Career Principles of CIO of Zerodha and True Beacon Nikhil Kamath
Principles of Career Transitions with Behaviour Scientist and Cambridge PhD. Student Sakshi Ghai
Sakshi Ghai is behavioral scientist and a Ph.D. Student in Psychology at the University of Cambridge. Her research focuses on empowerment, technology and behavior change in the context of Global South. Prior to her research work, she has worked as an advertising executive at Ogilvy & Mather and as a diversity and inclusion researcher at Wharton People Analytics at the Wharton School. She was also a Visiting Scholar at Penn's Center for Social Norms and Behavioral Dynamics and a short-term consultant at the World Bank's behavioral science unit. Sakshi received degrees from Lady Shri Ram College for Women (BA in Philosophy), Ashoka University (Young India Fellowship), and the University of Pennsylvania (MSc in Behaviour and Decision Sciences). 
Career Principles with Vice President of Altamont Capital Partners with Sahil Bloom
I am currently a Vice President at Altamont Capital Partners, a generalist investment fund with over $2.5 billion in capital under management, focused on control investments in middle market companies. At Altamont, I help to lead our efforts in the consumer products and services sector, including through active board roles at Altamont portfolio companies Fox Racing and Brixton.
Career Principles with Facebook Data Science Manager Zineb Amrani
What Does Working In Venture Capital Really Look Like with Akshay Bajaj
Crafting Your CV and SOP with Graduate Institute Student Prachi Jha
Augmenting Emotional Intelligence with AI: Career Principles of Dr. Rana el Kaliouby
Breaking into Product Management with Wharton Alumna & Google Product Manager with Bhavika Goyal
Bhavika Goyal is an incoming Product Manager at Google, and has an MBA from the Wharton Business School. Prior to her MBA, Bhavika had worked as a Project Manager at P&G as a technical engineer working in the supply chain division, based out of their manufacturing site in India. In 2017 she founded Joy Is You (www.joyisyou.com), an early-stage wellness start-up focused on improving the mental health of working professionals by teaching them ideas in personal growth, wellbeing, productivity, and mindfulness. She did her under-graduation from IIT Delhi.In this masterclass, she will discuss her professional journey and share mental models and insights into building a career as a Product Manager.
Careers Principles with Cambridge alum and HBS admit with Chia
Chia graduated from Cambridge and got admitted to Harvard Business School. In this masterclass, he will share his leadership journey, vision for future and concrete ideas about the future of work, specifically how and when should one think of advanced degrees and how skills in one industry can be applied to another
Tech Policy in India and The YLT Fellowship with Shriya Sethi and Subhashish Bhadra
Leadership Lessons with Jean-Philippe Courtois
In this candid and insightful masterclass, Jean-Philippe Courtois shares his personal advice and insights on - 1. Art of following your curiosity by building a habit of asking thoughtful questions. 2. Nuances of clarity, positivity, and success to augment personal leadership style. 3. Mental models for contextual awareness for leading cross-cultural and global teams. As executive vice president and president, Global Sales, Marketing & Operations, Jean-Philippe Courtois leads Microsoft's commercial business across 124 subsidiaries worldwide. From Cloud services to AI and mixed reality, Courtois is responsible for driving strategic planning, growth initiatives, national digital transformation partnerships and running Microsoft global commercial business. Courtois is passionate about enabling businesses to digitally transform with the right strategy, skills and technology to ignite new innovation, new ways of working, new business models and new revenue streams. He helps build vibrant ecosystems with small businesses, start-ups, public sector entities, partners all the way to global industry leaders. Previously, Courtois served as president of Microsoft International where he led sales, marketing and services across all Microsoft subsidiaries outside of the United States and Canada. Before that he held the same role for the EMEA region (Europe, Middle East and Africa) as CEO and president of Microsoft EMEA, and was corporate vice president of Worldwide Customer Marketing, based out of Microsoft's worldwide headquarters in Redmond, Washington. Courtois joined Microsoft in 1984. His first role was as a partner sales representative and, after holding several leadership positions, he was promoted to general manager for Microsoft France in 1994. Courtois holds a Diplôme des Etudes Commerciales Supérieures (DECS) from the Ecole Supérieure de Commerce de Nice (SKEMA). Outside of Microsoft, Courtois is chairman of the board of directors for SKEMA Business School, as well as a board member of Positive Planet, a worldwide leading NGO with a mission to help men and women across the world create the conditions for a better life for future generations. Courtois is also on the board of directors of ManpowerGroup, the global workforce solutions organization. He has served as co-chairman of the World Economic Forum's Global Digital Divide Initiative Task Force, on the European Commission Information and Communication Technology task force and previously sat on the board of directors for AstraZeneca. In 2015, he co-founded the Live for Good foundation, which aims to unlock the potential of young people from all walks of life through social entrepreneurship, driving societal innovation through a purpose led community
Career Principles with TED Fellow Rumaitha al Busaidi
Fundamentals of Hyper Scale with Sambuddha Bhattacharya
The Most Unconventional Way of Breaking Into Venture Capital with Rahul Rana
Lux Capital
The Art of Building Your Personal Brand with Aayush Ailawadi
Takeaways from INSEAD, McKinsey & Pivot to Tech with Kaushik Subramanian
Kaushik learnt marketing at L'Oreal, strategy at McKinsey and now leading a product business in a tech company. He has also worked on projects for the World Economic Forum (presented in Davos 2016) and Rocket Internet. He graduated from INSEAD with an MBA and is based in London. Kaushik enjoys collecting single malt whisky, geeking out on trivia, and coaching people.
Stanford Wrestler turned Pallet CEO Jake Barry
Cracking CMGGA Fellowship Applications with Itika and Geetika
101 of Digital Marketing with Mishaal and Aishwarya
Building Dual Careers with Author Policy Expert and Historian Manu Pillai
Principles of Scaling Consumer Brands with Y Combinator Alumna and SockSoho CEO Pritika Mehta
Pritika Mehta is a Data Scientist turned entrepreneur. She is the founder and CEO of SockSoho. SockSoho is India's fastest growing fashion tech brand for millennial men. It was recently backed by Y Combinator in the US. She has worked with Fortune 500 companies in the US like Bank of America, Tripadvisor, etc. before starting SockSoho.
Applying to Harvard Business School and Building Innovative Digital Companies with Mishaal Nathani
Art of Topping IIT JEE and Building an Interesting VC Career with Anagh Prasad
Anagh Prasad was All India Rank – 1 in the first ever edition of JEE Main (2013). He joined IIT Delhi with AIR-66 in JEE Advanced and graduated from the Department of Computer Science and Engineering with the Gold Medal for All-Round Achievement.
Boot Up to Scale Up with Yatin Thakur
Yatin is a serial entrepreneur with a history in bootstrapping and scaling grassroot ventures in the most sustainable manner.
Careers in Social Sector and The IIC Fellowship with Shriya Sethi
Shriya is the Director at International Innovation Corps where she leads project management and project development for the organization. Shriya began her career as an Exporter, manufacturing and exporting fashion accessories to department stores in Europe. Post her MBA from Booth School Of Business at the University of Chicago, Shriya joined McKinsey and Co with their Chicago office as an Associate. Shriya went on to work as an Internal Strategy Consultant with Honeywell, a fortune 100 global conglomerate where she worked with different business units on competitor analysis, project implementation and new business strategy.
Breaking into Dalberg and Development Consulting Firms with Unnati Bose
Unnati works as an associate consultant at Dalberg Advisors. In the past year, she has worked on sanitation, food fortification, and family planning. She studied economics at Shri Ram College of Commerce. In college, she interned at the Clinton Health Access Initiative (CHAI) with their WASH and nutrition teams. She also worked on tuberculosis with Amaltas, a development consulting firm. She also dabbled in political strategy while working on the 2017 Uttar Pradesh State Assembly Elections. Unnati is passionate about applying a social justice lens to her work and can be found debating about politics over coffee and banana chips.
Building India's First Marketplace for Sustainable Consumer Products with Narayani Poy Raiturcar
Building Meaningful Careers in Development with Shrayana Bhattacharya
Shrayana Bhattacharya is a Senior Economist in the World Bank's Social Protection and Jobs Practice based in New Delhi.
Building Meaningful Careers in Public Policy with TED Speaker and CEEW CEO Arunabha Ghosh
Building Powerful Global Communities with Lola Omolola
Leadership Principles with Head of Center for the 4th Industrial Revolution with Murat Sönmez
Building meaningful careers in politics and public policy
Building meaningful careers in politics and public policy with Minister Dharmendra Pradhan & Shri Ramesh Abhishek. Mr. Pradhan is the Cabinet Minister for Petroleum & Natural Gas and Steel in the Government of India. As a Member of Parliament, he represents Madhya Pradesh in the Rajya Sabha and was earlier a member of the 14th Lok Sabha. IAS (Retd.) Former Secretary to GoI, Dept of Industry & Internal Trade (makeinindia, startupindia, easeofdoingbiz). Mr. Ramesh has worked in Bihar for over 15 years.
Building meaningful careers in politics and public policy
Building your category of one with Utkarsh Amitabh
Global Careers in Public Policy with UN Official with Nabila Jamshed
Nabila Jamshed is a public policy and global governance specialist currently working with the United Nations India.
Exploring Nuances of Young India Fellowship with Ashoka and Harvard Alum, Karan Bhola
Understanding Tech-Policy and the YLT Fellowship with Subhashish Bhadra
As a principal on the Beneficial Technology team, Subhashish Bhadra, who is based in Bangalore is responsible for sourcing and evaluating investments that support digital forms of identification including privacy, user value and control, and security. A Rhodes Scholar, Subhashish received an M.Phil in economics from Oxford University and a B.A. in economics from St. Stephen's College, Delhi.
Career Principles with Prof. Rukmini Bhaya Nair
Career Intelligence with Facebook Analytics Lead Venketesh Iyer
Career Principles with GEM CEO with Talleen Kumar
Mr. Kumar is a member of the Indian Administrative Service of 1987 batch and presently the CEO of the Government E-Marketplace. Mr. Kumar brings with him 32 years of experience in public administration.
Career Principles with Waterfield Advisors Founder Soumya Rajan
As the founder of Waterfield Advisors, Soumya brings over 25 years of financial services experience. She has advised several of India's leading business families on issues related to the success and continuity of their family enterprise.
Career Principles with Yale World Fellow with Raheel Khursheed
Raheel Khursheed is a globally recognized technology impact leader and for his groundbreaking work of democratizing information at scale was named a 2017 Knight Visiting Nieman Fellow at Harvard, a Yale world fellow 2017, a member of the 2017 class of Asia 21, and a 2018 Draper-Hills Summer Fellow at Stanford University.
Careers in Investing with INSEAD and IFC Alum with Kartikeya Shekhar
Kartikeya covers consumer tech investments at Blume, supporting on sourcing, investing and portfolio management. His areas of focus include fintech, proptech, retail tech, and marketplaces. He joins Blume from an operations role at Bridge International Academies, a leading ed-tech startup in Africa.
Careers in Public Policy with Arnab Kumar
Led Government of India's strategy and implementation of Artificial Intelligence, Digital Economy, FinTech andBlockchain initiatives; co-authored India's National Strategy for Artificial Intelligence; ex-Investment Banker withexperience of US$20bn+ in M&A, Equity and Debt transactions across Asia and Americas. 
Careers in Technology with Ramesh Chander
Ramesh is a program manager at Google; working on Google's Search Ads platform. Previously Ramesh has worked on smart home automation, wireless/fiber internet and technology consulting in Australia, UK and the US. Ramesh did his computer science engineering in India, a Master in IT & Telecom in Australia before completing his MBA at Oxford. Ramesh is also an angel investor with investments across India, US and Europe.
Complete guide to masters applications to Sciences Po with Chetna Hareesh Kumar
Chetna is a current student of the Master's in International Economic Policy at Sciences Po Paris, studying China and Energy as her focus areas, where she is a recipient of the Émile Boutmy, Tiara, Charpak Travel and K.C. Mahindra scholarships.
Cracking 750+ in GMAT and Making it to Columbia Business School with Aayush Gandhi
Cracking Harvard Kennedy School and Building Meaningful Careers in Public Policy with Rwitwika Bhattacharya
Cracking MPA/MPP in US with Sanyukta Sharma
Cracking Top B-Schools with Kellogg Alum with Nakul Khanna
Cracking UPSC and Leading Policy Changes with IAS Second Topper Athar Aamir Khan
Cracking the WEF Global Leadership Fellows Programme with Sriram and Shiv
Cultivating an Innovation Mindset with Shayan Roy Chowdhury
Shayan works as Head of Education Ventures at the Fair Education Alliance, the UK's pre-eminent education coalition. He is an Innovation Ecosystem Builder Fellow at the Massachusetts Institute of Technology, D-Lab and a World Economic Forum Global Shaper. Shayan has worked at Bain & Company, Teach For India, and started his career at a data science unicorn.
Deep-dive into Venture Capital and Impact Investing with Founder of Aavishkaar Group Vineet Rai
Effective Introductions and Interview Preparation with Utkarsh Amitabh
Essence of Impact Investing and Blended Finance with Kartik Desai
Kartik leads Asha Impact, an impact investing and policy advocacy platform, a capital-on-call multi-family office for Indian business leaders, UHNIs and philanthropists to invest in scalable, for-profit social enterprises. He completed his education at the Wharton School at the University of Pennsylvania (Bachelors in Finance) and SIPA at Columbia University (Masters in International Affairs).
Gender and Human Capital with Economist with Mitali Nikore
Mitali Nikore is a New Delhi based economist who is a Development Consultant for the Indian Resident Mission of the Asian Development Bank and a short term Consultant to the World Bank.
Growing into a Product Leader with PayPal Product Leader with Parul Goel
Parul is a Product Leader at PayPal. She currently heads payments for the PayPal Commerce Platform, an enterprise product she helped build from scratch. She is passionate about innovating in the enterprise product space.
How Author and Investor Patrick J. McGinnis Invented the Term 'FOMO'
How to lead group discussions with Utkarsh Amitabh
How to make your LinkedIn profile with Utkarsh Amitabh
Introduction to Machine Learning and Data Science with Dr. Ghida Ibrahim
Dr. Ghida currently works as a technical lead & senior quantitative engineer in the edge infrastructure team at a large tech company in London. Prior to this,  Ghida worked for 6+ years in the Telco and media industries, in France and the Netherlands in multiple analytics and engineering roles, mainly focusing on capacity management and performance optimization of large-scale distributed systems. She holds a PhD and master's (Diplome d'Ingénieur) in computer engineering from Telecom ParisTech, France top Grande Ecole in ICT. She got her PhD at 26.
Investing and Scaling Ventures with Arjun Vaidya
Arjun Vaidya is the CEO at Dr. Vaidya's: New Age Ayurveda. Prior to his entrepreneurial stint, Arjun graduated from Brown University, USA with a BA in International Relations and Economics. He then worked in private equity at a consumer sector focused fund, L Capital Asia (the private equity arm of the Louis Vuitton Moet Hennessy Group). In October 2016, Arjun quit his job to take on his 150-year-old family legacy of Ayurvedic formulations that his grandfather left behind.
Mental Models of UpLink Lead Dr. Laura-Marie Töpfer
Mental Models to Learn Data Science & AI with Nitish Kumar
Nitish has over 8 years of work experience in managing end-to-end digital transformation related solutions/ projects to drive business process improvement for Fortune 500 Global companies.
No Rules Rules - Podcast with INSEAD Prof. Erin Meyer
PR & Storytelling to Scale Business with Upasna Dash
Upasna is the Founder & CEO of Jajabor Brand Consultancy, one of India's leading PR & Brand Strategy. JBC has enabled leading companies & startups to raise funds, launch products enter new markets, hire op talent, invest in high-quality businesses, create new categories & shape policies. Her portfolio includes work with Google, Instagram, Coca-Cola, Microsoft Mobiles, Burberry, Niti-Aayog, Micheal Susan & Dell foundation, OYO, Freecharge, Inshorts, AET Fund & more. She has worked with over 500+ startups & VC's and continues to work with Unicorns, leading VCs, emerging startups, global initiatives & policy think-tanks. She also serves as the Vice-President of the Start-up India Advisory, Jury Member- Women Entrepreneurship Programme-Niti Aayog, Global Shaper-World Economic Forum. A recipient of the PR 30 under 30 & 40 under 40, she is also an advisor for Civil-Cops, India's largest civic-tech startup.
Policy Careers with Harvard Kennedy Student with Rohan Sandhu
Rohan is an international development professional with leadership experiences at the intersection of policy research and implementation. He was formerly the Associate Director of International Innovation Corps.
Preparing an Effective Cover Letter and CV with Utkarsh Amitabh
Principles of Investing in Enterprise Tech Companies with Shruti Gandhi
Principles of Nation Building with NITI Aayog's Ramanan Ramanathan, Mission Director – Atal Innovation Mission
Principles of Pivoting Careers with Fashion Model turned Sociologist with Dr. Ashley Mears
Working primarily at the intersection of economic and cultural sociology and gender studies, I study how societies value people and things. I have examined the cultural and gendered foundations of markets, aesthetic labor, the social foundations of knowledge in the global scouting of models and athletes, zero-priced goods and "free stuff," consumption and elites, and theoretical implications of qualitative methods in the sociology of culture.
Copyright © 2023-2021 Network Capital
Created with