Facebook has invested in Network Capital as part of its community accelerator program
I am happy to share that
Facebook has funded Network Capital as part of its community accelerator program
(includes funding and strategic support to the most impactful communities). We are one of the 130 communities selected from around the world (there are ~ 620 million Facebook communities globally) and look forward to helping students and young professionals from across different socioeconomic backgrounds build their category of one.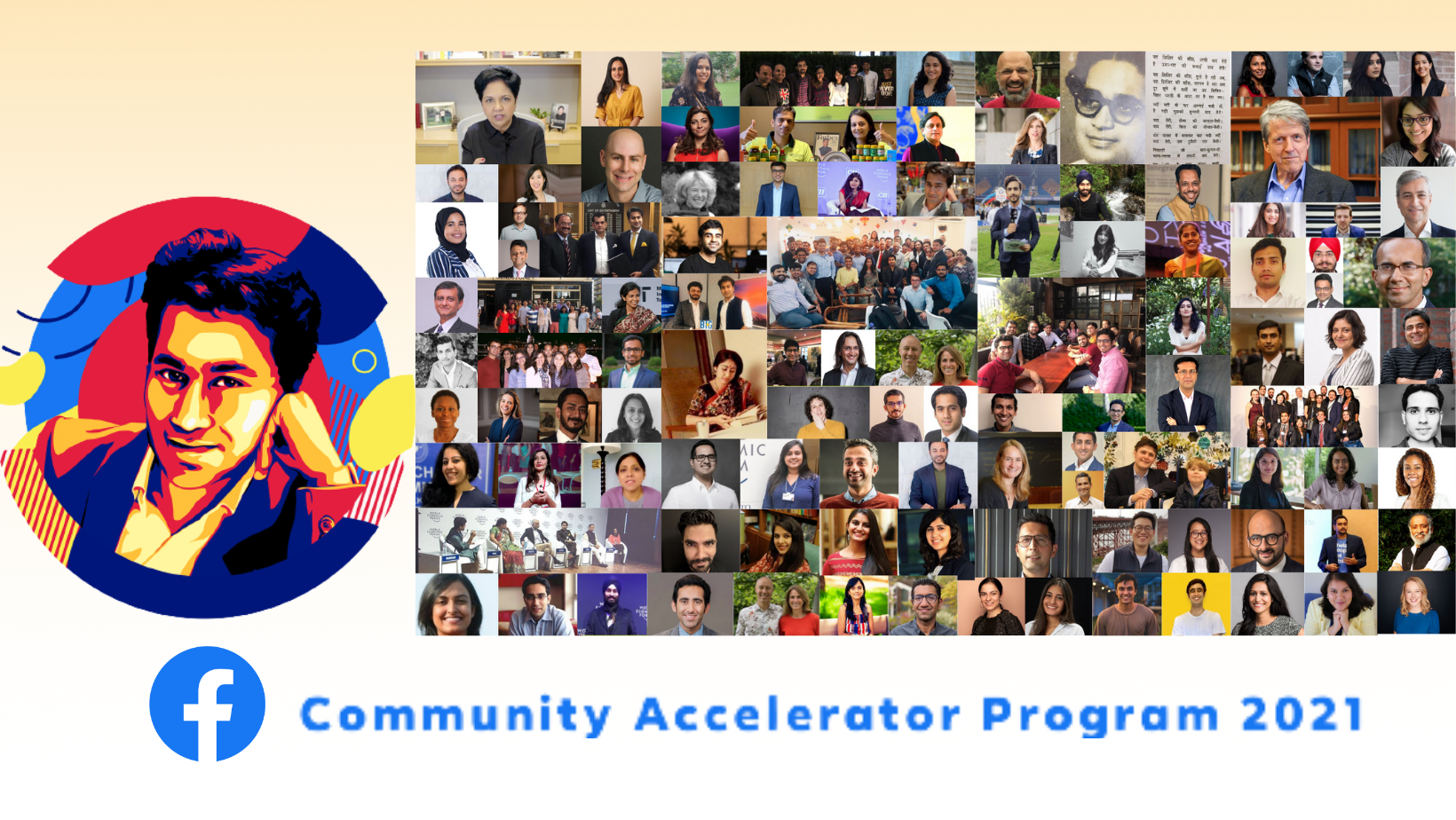 This moment is special for us because we did this together. We have grown from being a small
passion project I set up while working at Microsoft
to becoming one of the world's largest career intelligence communities without spending a single dollar on marketing or sales. Together we scaled trust and created an ecosystem of personalized mentoring from Patna to Paris, from Tiruvantanthpuram to Tokyo, Lucknow to London, New Delhi to New York.
The central pillar of Network Capital is our community
. All masterclasses, podcasts, cohort-based courses, online and offline meetups are designed and curated by our subscribers.
They intimately understand the challenges faced by students and young professionals because they have been through similar dilemmas. We index on carving out a tribe of relatable mentors for all our subscribers.
Our flywheel is simple and efficient - people come to Network Capital for the community, learn from it and add specific value in ways they can. They enjoy the learning experience and tell their friends. While all of this is happening, we invite a few of our community members to become faculty, i.e, teach what they know best.
I truly believe that every single person has something to learn and something to share. All we need is a culture and community to enable it. Network Capital is that community. It is your community, one you have nurtured over the past five years, battled a grueling pandemic with and come together in times of need to demonstrate to an increasingly polarized world that peer-to-peer kindness, peer-to-peer learning can be defining factors of the world we want to shape.
Network Capital is a movement, not just a company. It is a movement designed with the goal to help every person on the planet discover their superpower and carve a meaningful career around it. Together we are building Network Capital to last. While funding from Facebook is an important milestone, one that we cherish, we are always going to focus on learning outcomes and community trust.
I don't like to think of company success in terms of valuations and exits. I measure success only on one metric -- did we help build a new generation of learners obsessed with carving their category of one? Yes or no..
With or without funding, that was going to be our destination. Thanks to your love and support, we thousands of monthly paying subscribers that allow us to have healthy revenues. We already offer huge scholarships to anyone who can't afford it, thanks to the generosity of some of our community members.
Now is the time to push the accelerator.
Let's get cracking.
Make Network Capital Need-Blind: Talent is equally distributed, opportunities are not. With the funding from Facebook and support from our patrons, we plan to make Network Capital need blind. If you can't afford it, we will provide scholarships. Apply here.
Expand B2B Partnerships: Our mission is to help every person and every organization on the planet build their category of one. That is why, we are happy to share that a large number fast-growing tech companies and mission-driven social enterprises are now are B2B subscribers. This means that all employees will be offered a Network Capital subscription paid for by the company. Read more about our B2B offering.
Scale NITI Aayog Partnership: From the inception of the Mentor India Mission, we have served as a partner to NITI Aayog (Government of India). Today that propels mentoring 2.5 million school students. We want to do all we can to find the lost Einstiens who would benefit from our school offering but can't afford it. Read about the Network Capital School and our partnership with NITI Aayog.
Launch new cohort-based courses and scale existing ones: Recorded educational content in the form of MOOCs (Massive Open Online Courses) have a completion rate of 3%. Network Capital's live cohort-based courses have a completion rate of 92%. Our next cohort of the community building fellowship starts on October 9. Enroll now.
Create strong offline communities and launch new subgroups: We love video conferencing tools but we also love creating powerful offline experiences for our community members. Pre-pandemic, Network Capital would have city meetups around the world. Now it is time to recreate some of that magic. Join us for the next one in your city.
There is a Latin motto "Gradatim Ferociter" which roughly translates to "Step by Step, Ferociously. With this mindset we can truly democratize mentorship and empower every person and every organization on the planet to build their category of one.
I am filled with gratitude to all Network Capital patrons, subscribers and community members. We are in this mission together and I cherish your support.
Created with