We love to see our community members do interesting things. You have already seen the phenomenal work Gayatri Jolly has done with MasterG through her masterclass, podcast, and fellowship commencement speech.

Today we are thrilled to share that MasterG has welcomed its first external investor and raised funds from Acumen Fund Angels Programme.
Note from the founder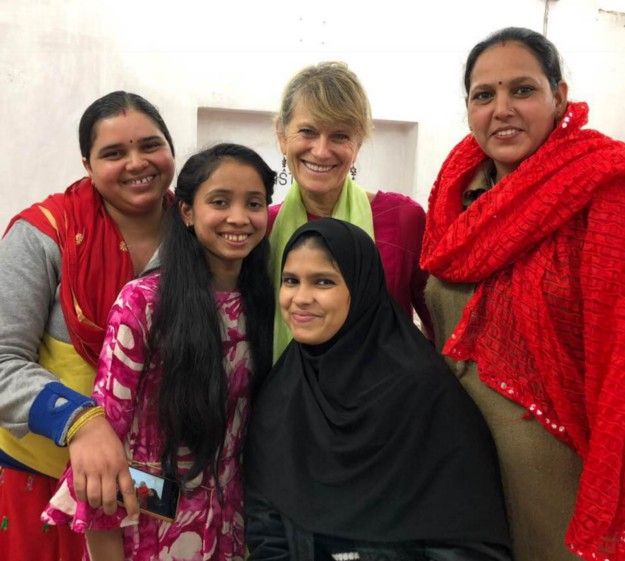 I am pleased to say that their support will enable us to reach our marginalised neighbourhoods better and create data-driven impact to break the last frontier that keeps women from becoming figures of mastery.

This investment will enable us to execute the new ventures we have been planning for some time. We envision our students using our Breaking Patterns pedagogy as a thinking tool to question the disparities they see around them in their daily life. With Acumen's trust in us, we look forward to developing digital platforms, audio-visual resources and scaling our training to reach more underserved youth, pan India.

We have realised that fast growth and financial success does not result in social consciousness towards gender parity, ethical production and raising a humane industry. Knowing this, we proudly choose to live in today's discomfort and work towards a future of resilience that we can share with our stakeholders. Their support, like our other partners and Allies, makes us confident in our vision of creating systemic and generational changes while walking the path of irreversible sustainable growth and non-negotiable independence.

Acumen Fund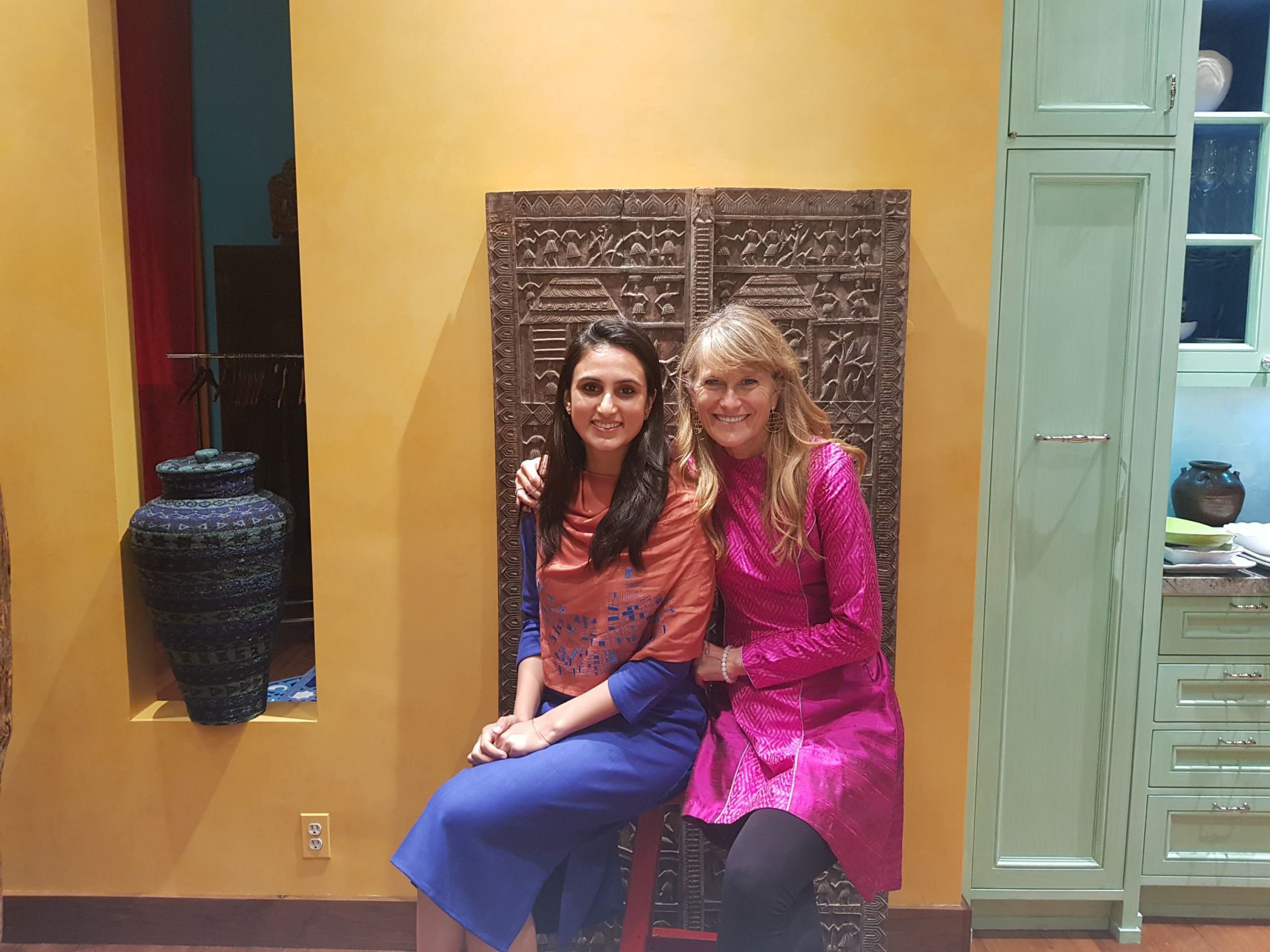 Acumen is changing the way the world tackles poverty by investing in companies, leaders and ideas. We invest patient capital in businesses whose products and services are enabling the poor to transform their lives. Founded by Jacqueline Novogratz in 2001, Acumen has invested more than $131 million in 131 companies across Africa, Latin America, South Asia and the United States. We are also developing a global community of emerging leaders with the knowledge, skills and determination to create a more inclusive world.

In 2015, Acumen was named one of Fast Company's Top 10 Most Innovative Not-for-Profit Companies. Some of its investments in India include Labournet, Sitara (Sewa Grih Rin), Ziqitza Healthcare, Promethean Power Systems, Haqdarshak, Kheyti, Grameen Impact, Greenway Grameen, Frontier Markets among others
MasterG & Daughters
MasterG is the first all-women design and skill development ecosystem for the global apparel industry. We exist because there is a disparity in women's workforce participation in India. We aim to give tools to women to break out of patterns of exclusion and inequality in the industry and their lives. To achieve this we have built a resilient ecosystem and innovative training modules. When women learn pattern making with us, they break patterns of exclusion to claim independence and dignity as community leaders. We aim to capitalise our training by building digital learning and community-based platforms and creating a network of allies that envision a resilient and safe livelihood building with us.
Gayatri Jolly, Founder and CEO
Gayatri Jolly, having worked with companies like Armani and Diane Von Furstenberg has gained years of experience in design and management in the fashion industry. She is also an Acumen, INK and Unltd India Fellow. She is the creative director of HEIMAT, which is MasterG's in-house fashion brand led by the Makers of the all-women ecosystem. She has designed MasterG's Breaking Patterns Pedagogy and wants to make it an ideological tool to inspire systemic and generational changes. She is driven to democratise the power of making patterns and provide affordable training to individuals who aspire to but lack the access to tools to realise their fullest potential.

With MasterG, she wants to normalise women as figures of mastery and leadership such that they can enable themselves to create spaces of inclusion in the industry and in their communities. She is an alumna of Babson College, Massechusettes and Parsons, New York.

From Mahesh Yagnaraman, India Country Director, Acumen Fund
How did Acumen get to know about MasterG?
Through the fellowship program and specifically the Portfolio team from Acumen Angels competition. Gayatri has been one of the several significant changemakers in the Acumen Fellowship.

What does this venture mean for Acumen's Skilling Portfolio?

Acumen looks to seed some really innovative and paradigm breaking models through the Angels program which is part of Acumen's strategy in Workforce Development. We seed some early stage execution models so that they can test their model and be able to raise larger follow on funds as needed. We look beyond skilling to make the workforce in India derive dignity, security and stability through models that address these. Gayatri is breaking the pattern in workforce and skills development. The outcome she seeks from the Training and the learning business of marginalised women is one of dignity, and agency to women that will allow them to become increasingly self reliant, make career and life choices and deal with patriarchy, exclusion. The training on design, fabrics and tailoring is a "tool" that helps her impart the life lessons. Through this training, they will become respectable workers, entrepreneurs and thus become productive. Given India's abysmal women workforce participation rates this is much needed.
MasterG also brings value to her own fashion brand Heimat in terms of link and association. The contract/cloud manufacturing model on the other hand helps to demonstrate the "effect" of this training through placements and help absorb some of the costs. The contract manufacturing also serves as a learning loop for content. She is using the "value chain" of slow fashion/fashion /fashion design and manufacturing to do two things -
Create women workforce who get "skilled" in the value chain but more importantly become individuals who start to take charge of their lives and be productive,
Up the value of the association for the brand as well as women who make the brand thus creating two streams of revenue pool from both.

With MasterG on board, what problems will Acumen aim to solve?
What excites us is her aspiration for this business, which is unlocking the potential of these women who would otherwise not be free (economically or socially). This is a gender-focused workforce development play from which we can learn a lot.

What growth opportunities do you foresee for skilling projects in India in the coming decade?
Skilling industry has been challenging to scale in India due to reliance on the Govt. contracts and CSR projects. However there are new models coming up that recognize the challenges in the industry and consciously working to tackle them. These focus on demand-driven skilling, students paying for the course through a student financing model (with banks/ NBFC's), and using a strong tech platform/ franchisee to reduce operational costs as a company scales. We feel that all these factors will help vocational skilling in specific sub sectors (like healthcare, beauty and retail, apparel etc.) to become big in this decade. We are also excited with the potential of pay after placement model in specific industries for emerging tech etc.

How will this venture impact the marginalized youth in India and achieve systemic changes in the global apparel industry? How does MasterG meet the criteria of a market-based solution to poverty?
Gayatri plans to scale this model in partnership with corporates, their CSR spends and her revenue model in MasterG is through her training for which she gets paid fees. She has been able to enlist new foundations and companies in 5 locations to fund the centres while she gets paid fees for the training. She wants to build this training into a platform to create a number of centres and scale. She plans to do this through creating consistent quality, online tools, learning loop through manufacturing to be "current" and train the trainers. She is thus developing a model where she is tapping into funding that will allow companies and corporates to work around their area of operations that provides the dignity and income security to the women in the community around their operations.
Unlock the complete Network Capital experience
Get unfettered access to
150+ premium masterclasses created by distinguished leaders.

A global community of ambitious millennials.

1:1 mentoring to augment your professional growth.

Cohort-based fellowships to addresses your learning requirements.

Regional and thematic subgroups to help your explore your interests.

Curated content and newsletters that make you smarter everyday.
Created with