Unpacking Motivation & Education
Sharath Jeevan | Founder & Executive Chairman of Intrinsic Labs
Understanding motivation in early childhood learning.
The role of parents & teachers in enabling learning.
Join our newsletter
Get weekly updates on masterclasses, podcasts, & fellowships.
Sharath is one of the world's leading experts on how to practically re-ignite the inner-drive (or intrinsic motivation) in our lives.
He is the Executive Chairman of Intrinsic Labs, which supports organisations all around the world to solve deep motivational challenges, from governments to leading UK Universities and high-profile corporations.


Sharath founded and led STiR Education - arguably the world's largest intrinsic motivation initiative. STiR re-ignited the motivation of 200,000 teachers, 35,000 schools and 7 million children in emerging countries.


He was elected an Ashoka Fellow in 2014 and was recognised as one of the UK's ten leading social entrepreneurs in 2019. Sharath holds degrees from Cambridge University (First Class BA/MA in Economics), Oxford University (MSt) and INSEAD (MBA with Distinction). He was awarded an Honorary Doctorate for his contributions to the field and was invited to serve on the high-level steering group of the Education Commission, the pre-eminent global think tank founded by former British Prime Minister Gordon Brown.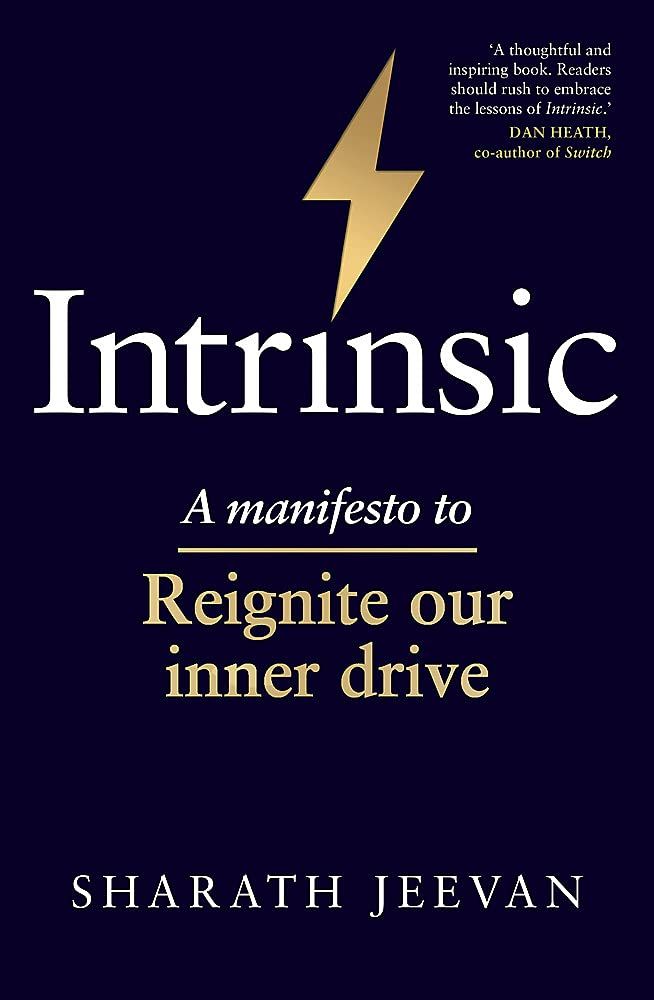 Many of us feel like we are going through the motions - as workers, managers, spouses and partners, parents and citizens.
We feel jaded and unhappy with the organizations we are part of, whether that's the company we work for or our child's school. And some of us feel deeply alienated from the wider societies in which we live, particularly in the face of vast social problems - from climate change to our increasingly 'winner takes all' world.
But life doesn't need to be this way. Motivation thinking holds the key to this promise. Intrinsic uses motivation thinking not just to accurately diagnose these problems, but to find solutions. As a leading expert on motivation, Sharath Jeevan helps us see how we can achieve more lasting fulfilment and success in our work, careers, relationships, parenting, and as citizens.
Jeevan takes us on a journey around the world to find practical and inspirational answers to solving our motivational crisis, harnessing ground-breaking research, from psychology and economics to philosophy and behavioural science.

Intrinsic shows us how we can fall back in love with our lives, and create the lives we want.
Created with