Unpacking Governance Consulting with Samagra CEO
Gaurav Goel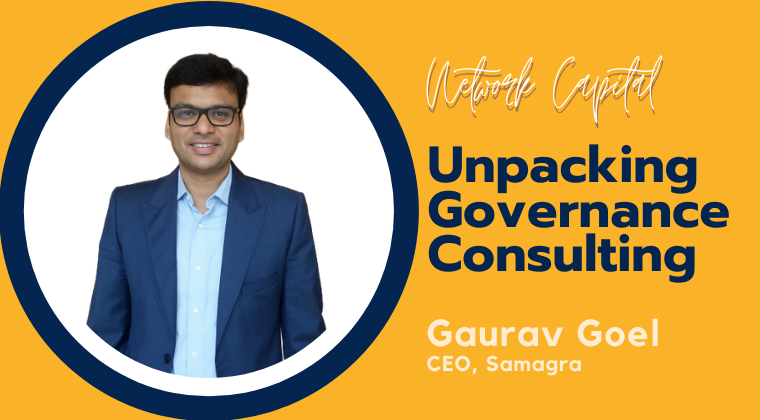 This masterclass covers
Pivoting to unconventional and unchartered career paths.
Understanding the governance consulting models and landscape in India.
Unit and scale of change in the context of governance in India.
About
Gaurav Goel is the Founder & CEO of Samagra | Transforming Governance, a mission-driven governance consulting firm. Gaurav holds a dual degree in Computer Science & Engineering from IIT Delhi and an MBA from IIM Calcutta. In 2012, he set up Samagra so that he could translate his passion into reality and create impact at scale. Samagra is currently driving 9 state-wide transformations across diverse domains, while also working with the Ministry of Skill Development and Entrepreneurship and NITI Aayog at the Centre. Through its engagements, Samagra is impacting the lives of more than 65 million citizens.
This is not all!

Get career content from global leaders like
Indra Nooyi

,

Nobel Laureate Robert Shiller

,

Dr. Shashi Tharoor

& more every week.
Created with