Masterclass
The Newsletter Economy
Why everyone is starting a newsletter; why morning brew was sold for $75M; and how NC got thousands of subscribers at 10$/month with 0 advertising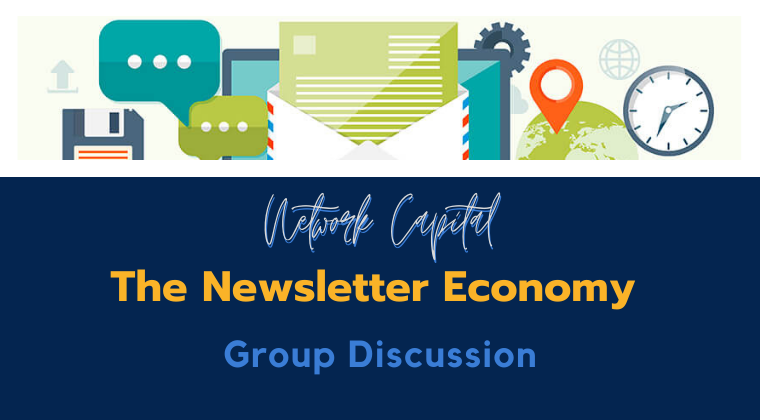 About the masterclass
A group discussion on the newsletter economy
Mental models for monetising newsletters.
The power of newsletters and micro-networks.
Case study: the acquisition of Morning Brew.
Thousands of subscribers at $10/months receive four newsletters a week
The Network Capital Newsletter
$0 advertising spend
This is not all!

Get career content from global leaders like
Indra Nooyi

,

Nobel Laureate Robert Shiller

,

Dr. Shashi Tharoor

& more every week.
Created with