Mental Models of UpLink Lead
Dr. Laura-Marie Töpfer
For complete access to masterclasses, podcasts, newsletters, fellowships, personalised mentoring, community and events.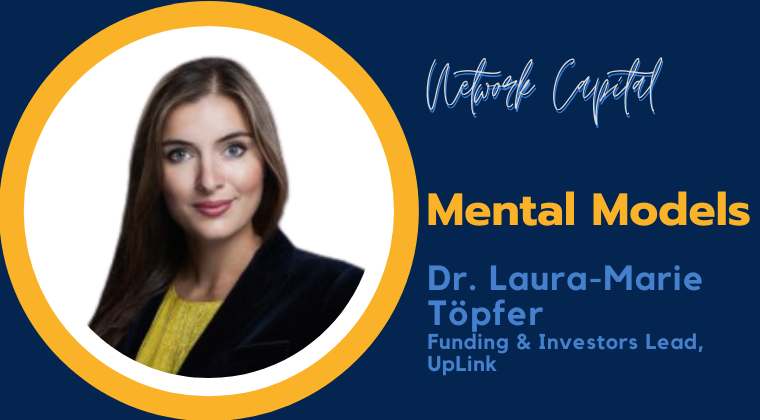 This podcast covers
The importance of being a deep-generalist.
Nudging yourself to experiment and take calculated risks.
The power of incentives.

Laura-Marie is helping build WEF's first AI-powered digital platform that connects best-in-class impact entrepreneurs with corporates, investors and policymakers to scale solutions globally. She is the Business Development & Strategy Lead responsible for helping design Uplink's business model, fundraising & partnerships strategy with Microsoft LinkedIn, Salesforce & Deloitte.

Laura-Marie holds a doctorate from the University of Oxford on Chinese cross-border finance and has spoken at various conferences in China, Europe and the US. She is the author of several peer-reviewed publications on this topic and featured in international media outlets including the Huffington Post, the Berggruen Institute on Governance and the Berliner Zeitung.
This is not all!

Get career content from global leaders like
Indra Nooyi

,

Nobel Laureate Robert Shiller

,

Dr. Shashi Tharoor

& more every week.
Created with