The art of meaningful career transitions.
How to become a dreamer and a doer: Frameworks of 'zooming in & zooming out'.
The importance of nurturing talent and empowering new leaders.
Insights on multi-generational leadership in managing work, home and society.
Would you like to get a curated newsletter?
Get weekly updates on masterclasses, podcasts, & fellowships.
Indra K. Nooyi served as CEO and chairperson of PepsiCo from 2006 to
2019. Her prescient strategic thinking, insight into consumer
behaviour
and wisdom on managing a vast, global workforce make her one of the world's
most sought-after advisors to entrepreneurs, executives, and governments.
She is also revered as a role model for women and immigrants, and
celebrated for her empowering messages on inclusivity.

At PepsiCo, she
was the chief architect of Performance with Purpose, the company's
mission to deliver sustained growth by making more nutritious products,
limiting the company's environmental footprint, and empowering its
associates and people in the communities it serves. She has been awarded the Padma Bhushan, India's third-highest civilian
honour
, the U.S. State Department's award for Outstanding American by Choice, and 15 honorary
degrees. She is married to Raj Nooyi and has two daughters, Preetha and
Tara.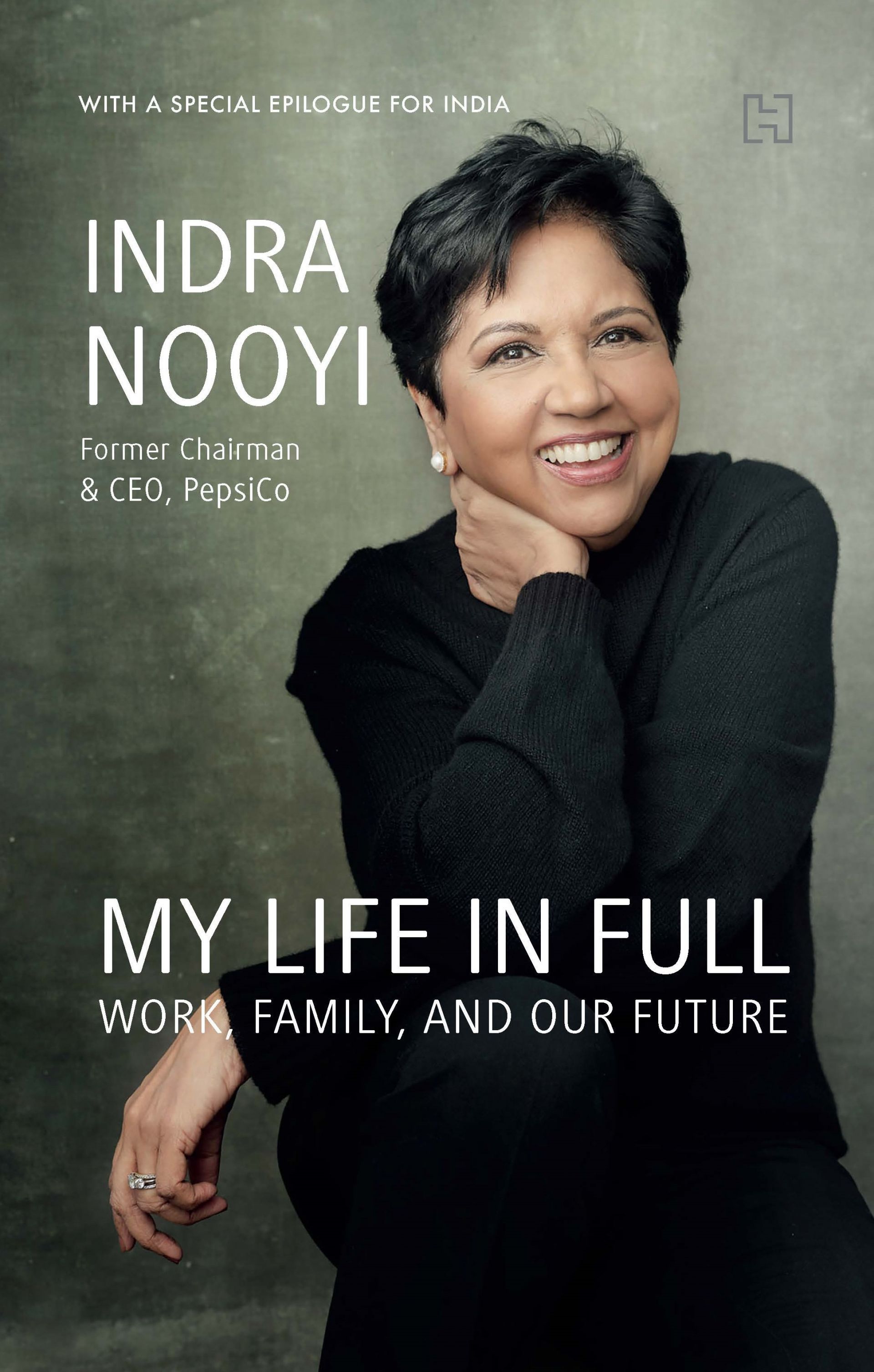 An intimate and powerful memoir by the trailblazing former CEO of PepsiCo.


For a dozen years as one of the world's most admired CEOs, Indra Nooyi redefined what it means to be an exceptional leader. The first woman of colour and immigrant to run a Fortune 50 company – and one of the foremost strategic thinkers of our time – she transformed PepsiCo with a unique vision, a vigorous pursuit of excellence, and a deep sense of purpose. Now, in a rich memoir brimming with grace, grit, and good humour, My Life in Full offers a first-hand view of Nooyi's legendary career and the sacrifices it so often demanded.


Nooyi takes us through the events that shaped her, from her childhood and early education in 1960s India, to the Yale School of Management, to her rise as a corporate consultant and strategist who soon ascended into the most senior executive ranks. The book offers an inside look at PepsiCo, and Nooyi's thinking as she steered the iconic American company toward healthier products and reinvented its environmental profile, despite resistance at every turn. For the first time and in raw detail, Nooyi also lays bare the difficulties that came with managing her demanding job with a growing family, and what she learned along the way. She makes a clear, actionable, urgent call for business and government to prioritize the care ecosystem, paid leave and work flexibility, and a convincing argument for how improving company and community support for young family builders will unleash the economy's full potential.


Generous, authoritative, and grounded in lived experience, My Life in Full is the story of an extraordinary leader's life, a moving tribute to the relationships that created it, and a blueprint for 21st century prosperity.
This is not all!

Get career content from global leaders like
Indra Nooyi

,

Nobel Laureate Robert Shiller

,

Dr. Shashi Tharoor

& more every week.
Created with