PODCAST
Cracking HKS and Building Meaningful Careers in Public Policy
Rwitwika Bhattacharya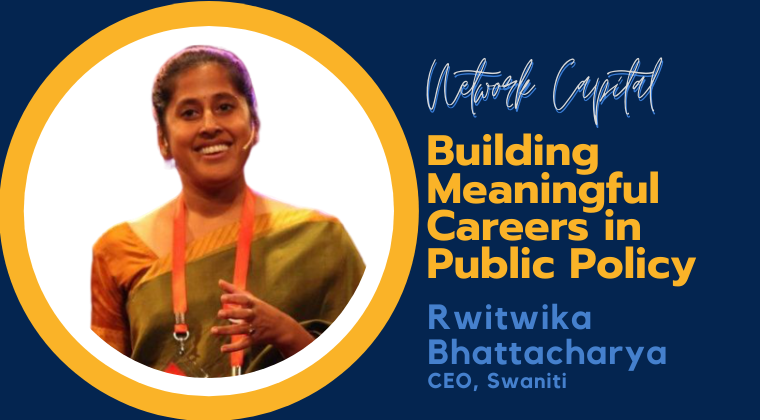 Rwitwika is the CEO of Swaniti Initiative, a social enterprise that delivers public services to the base of the pyramid. As CEO her role focuses on developing long-term growth strategies and formulating key partnerships with central and state government bodies.
This podcast covers:
Mental models for thinking through MPP Applications to Harvard Kennedy School.
Insights on building and scaling social enterprises in India
Swaniti's approach to addressing social challenges in India.
Created with