PODCAST
Building Meaningful Careers in Public Policy with TED Speaker and CEEW CEO
Arunabha Ghosh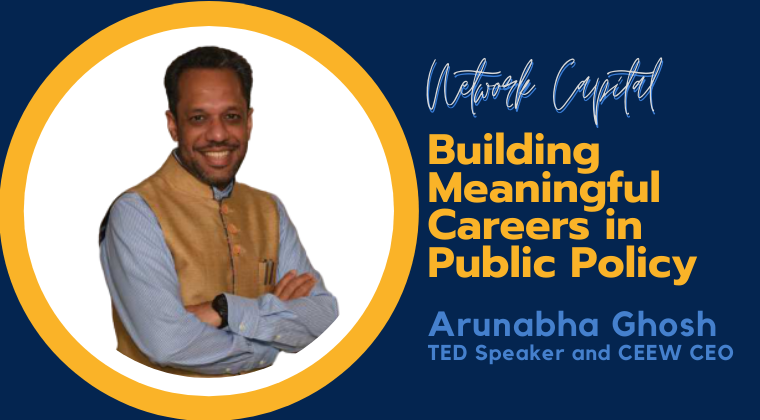 Arunabha Ghosh is a public policy professional, adviser, author, columnist, and institution builder. As the founder-CEO of the Council on Energy, Environment and Water, since 2010, he has led CEEW to the top ranks as one of South Asia's leading policy research institutions (six years in a row); and among the world's 20 best climate think-tanks in 2016.
This podcast covers:
Art of following your curiosity.
Core challenges plaguing the policy landscape.
Shaping meaningful careers in policy.
Created with